Niseko Music Scene 2019
Would you like to visit Japan for ski snowboard and enjoy good music at night ?
Please check this video out !!
Instagram : masa_life_0117
So hi Everyone
thank you for reading this blog !!
If you read this one , you might be interested in visiting Japan for ski / snowboard and good music for dancing
Or might be interested in me.
Thank you very much . bon appetit
I have lived in Niseko from Jan. to Mar. in 2019 to enjoy snow powder and good music.
Because I have never had powder in ski place but in the toilet at the club.
I can say I have been to all of the bars in Niseko.
So today I would like to introduce Niseko Music Scene 2019.
It would be happy if it helps you before you visit to here for next winter season.
You will never have Blue balls
if you check this out !!
・Better to read if you
Love ski / snowboard
Love Music
Love to meet lots of wonderful people
Love to live in a new place for a while (working permitted )
**Contents
1. What is Niseko
2. Niseko Music Scene
3. Summary **
1. What is Niseko
Niseko is one of most famous ski place in Hokkaido Japan.
As known Japow , the quality of powder snow is amazing.
Also very known that lots of Foreigners ( Especially Australian ) visit for their vacations and work permitted.
Therefore there are so many bars
with good music in here
Now Niseko is getting bigger city year by year.
You could hear good music everywhere
and you choose bars depends on your specific favorite music genre.
2. Niseko Music Scene
Before I would like to introduce it to you
I would mention 3 common things among these bars / restaurants.
⑴ Price for drinks
500-600yen for Beers , shots , whisky coke and zin tonic etc.
⑵ Closing Time
02:00
*When they have an event it will be open till late
⑶ Busiest time
23:00- 0:00
So make sure to take a shower and practice for punch in and punch out before you get there !
Now I would like to introduce bars and restaurants as below.
Also tell you by ranking.
・Name of Bar or Restaurant
・Music Genre ( mainly )
・Comment
No. 1
Niseko Ice Village
https://www.nisekoicevillage.com
・Techno , House , Reggae , Dram & Base
・Good Sound system , very cool DJ and the atmosphere.
Everything is COOL but same as Pump it ,
it is a bit far from down town.
There is free shuttle bus from downtown to Niseko Ice village.
Artists to play as below.
Kuniyuki
Sauce 81
KIKIORIX


No. 2
Pump it
https://www.facebook.com/pages/category/Dance---Night-Club/Pump-it-381062392642600/
・Techno , House , Dram & Base
・Night Club Bar. They always play good sound .
But the only thing is 30 mins away from the down town by a car.
You cannot get or hire taxi after 02:00 because they are close at that time. Before you go , please make sure how to go home after dancing.
Otherwise you will get fucked up out side -20℃ like me.
No. 3
Yummy's Pizza
https://yummysniseko.jimdofree.com
・Techno , Reggae , Psychedelic
Artists to play as below.
Kenta Hayashi , Dachambo
No. 4
Mina Mina
・Reggae
・Japanese Izakaya. When only an event , artists play chilling music here.
90% is Japanese customers.
Artists are Japanese as well.
Not DJ more Live band place.
Even if you are not Japanese I would like you to visit this place.
Music is really like Japanese Reggae chilling music.
You could feel you are in the beach of South although you are actually in the fucking cold place.
Artists to play as below.
Mizuki
No. 5
Jam
https://www.facebook.com/jamniseko/
・Techno , Psychedelic
No. 6
Big foot bunker
https://www.facebook.com/bigfootbunker/
・House
・One of Smallest bar in Niseko.
But I guess they do not promote when they do an event.
So it is not crowded and you can enjoy with the local like a private party.
No. 7
Powder room
https://powderroomniseko.com/pages/menu
・House , Techno , EDM
・Drinks around 1,000 yen
compared to another bars , this place is more like a posh club.
Good point is that The ceiling is very high so you can get high as well.
No. 8
Buddies
https://www.facebook.com/Thebaddies.niseko/
・House and Techno
No. 9
Wild Bills
https://www.facebook.com/WildBillsNiseko/
・EDM
・Every Thursday they have an event , Ebisu Black beer is very good , 1 pool and 2 darts placed
**
No. 10 **
Tamashii
https://www.tamashii.bar
・EDM 、 J pop
・Every Thursday they have an event , Japanese DJ comes to play so at the event night there are lots of Japanese customers .
If you would like to get to know Japanese I recommend this place.
3. Summary
It is difficult to tell the exactly Genre to all of the bars and Restaurants
Because depends on the Event , it is changed.
But I hope you can imagine a little bit what it looks like through these information.
Finally I would like to give you 2 TIPS
Tips
① Get along well with the staff and Regular so you can get free drinks !!
* At one night I had over 10 drinks and got fucked up , when I woke up next morning I found it out that I spent AUD$12 ( 1,000 yen ) for one night and actually it was for the entrance.
Which means you can get défoncer for free !
② If you are DJ or you have DJ friends , you can have chance to play.
So make sure to bring your Lap top and USB and some stuff for negotiation with the staff.
The last thing !!
Please Book mark this page so you can check again before you visit Niseko.
If you would like to know further information please contact me.
Hope I can help you to enjoy more Niseko Life.
Instagram : masa_life_0117
See you guys somewhere at the club !!
この記事が気に入ったら、サポートをしてみませんか?気軽にクリエイターを支援できます。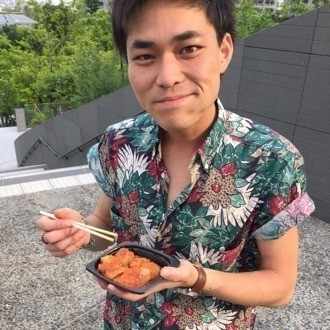 イベントクラブで体験した素晴らしい音楽を皆さんと共有したくブログ発信をしております。 主にHouseとTechnoです。 London⇨Amsterdam⇨Tokyo(Present)