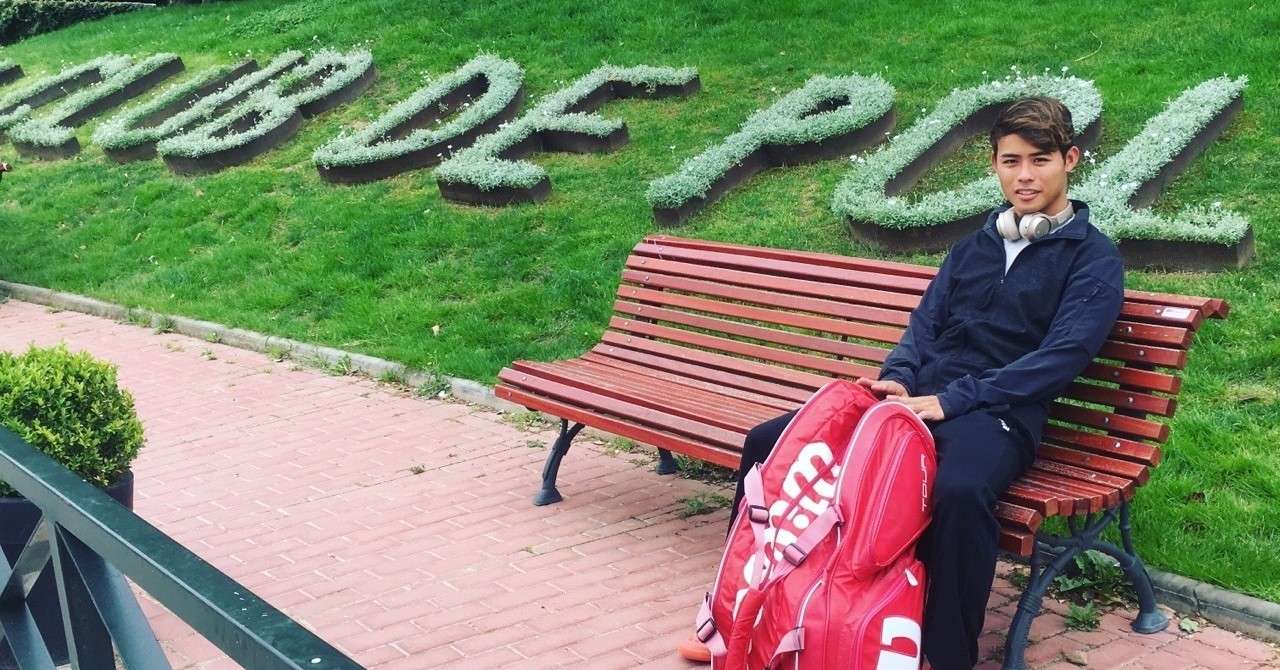 My Road to Success
Hello Everyone ,
In this blog, I wrote a brief biography explaining how I'd come to a decision to pursue my career as a professional tennis player, in a chronological order.
Please take in consideration that the blog may sound slightly arrogant, because I wanted to demonstrate my self to be as conspicuous as possible.
Should you scroll down to the end at the "summary" section, you will find a summary of the whole blog.
Introductions
My name is Taimu Tomita and I am 23 years old. I started playing tennis when I was 17 years old.
March the 11th, 1996, I was born in Tokyo as an older twin brother. My brother also pursues the same dream as I do. We live together, train together, and we push each other to strive day-to-day.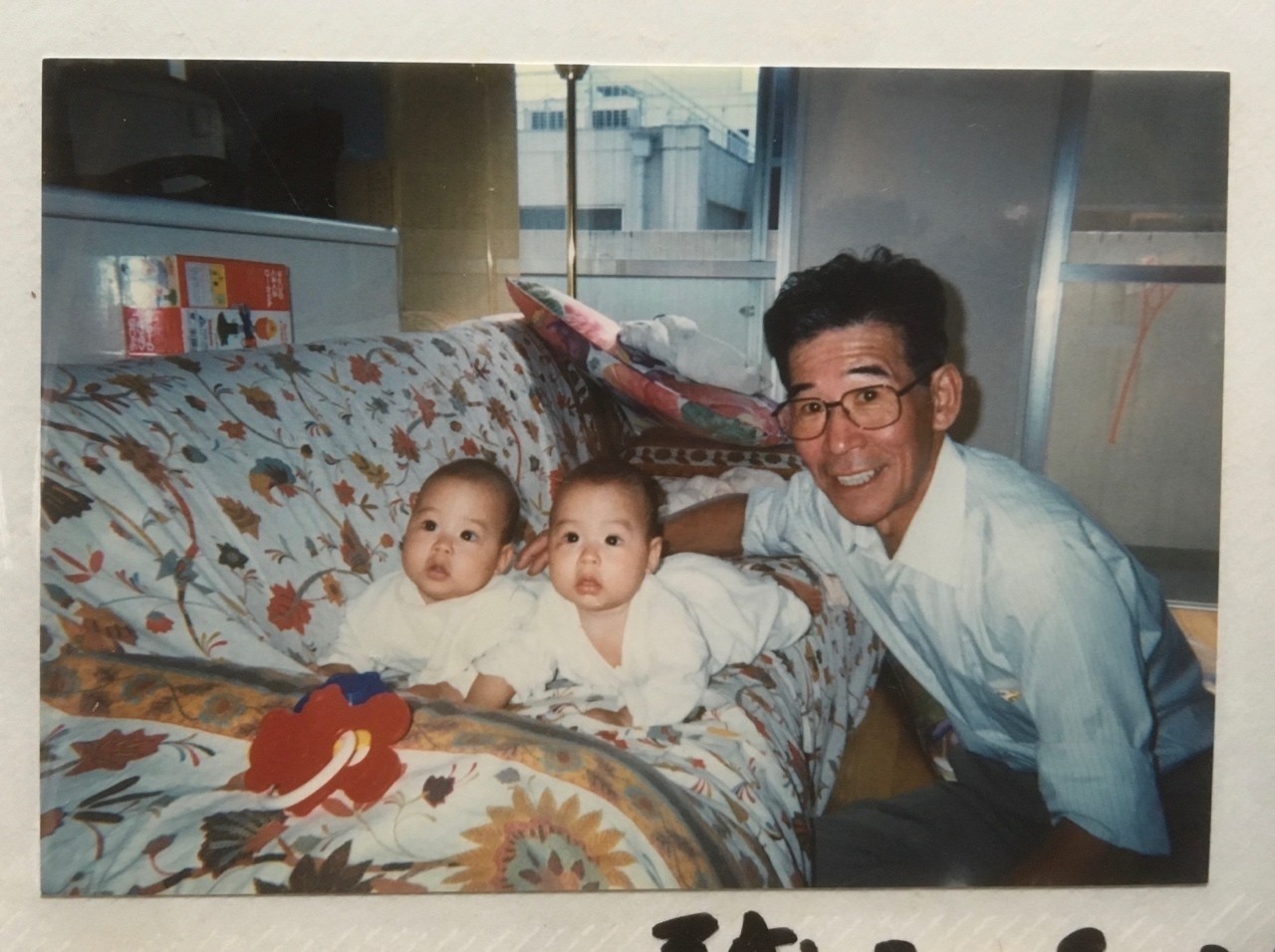 Kindergarten
I went to a "Sports Kindergarten", where we were educated through variety of sports. We did a lot of sports everyday, and often had competitions in each one.
Me and my brother both had a flair for every sports we played, and were told by the founder of the kindergarten to be the most athletic students he had ever seen before.
In my kindergarten years, I was a distinguished gymnast, and won many competitions.
I was also committed to football and skiing, which are still one of my favorite sports.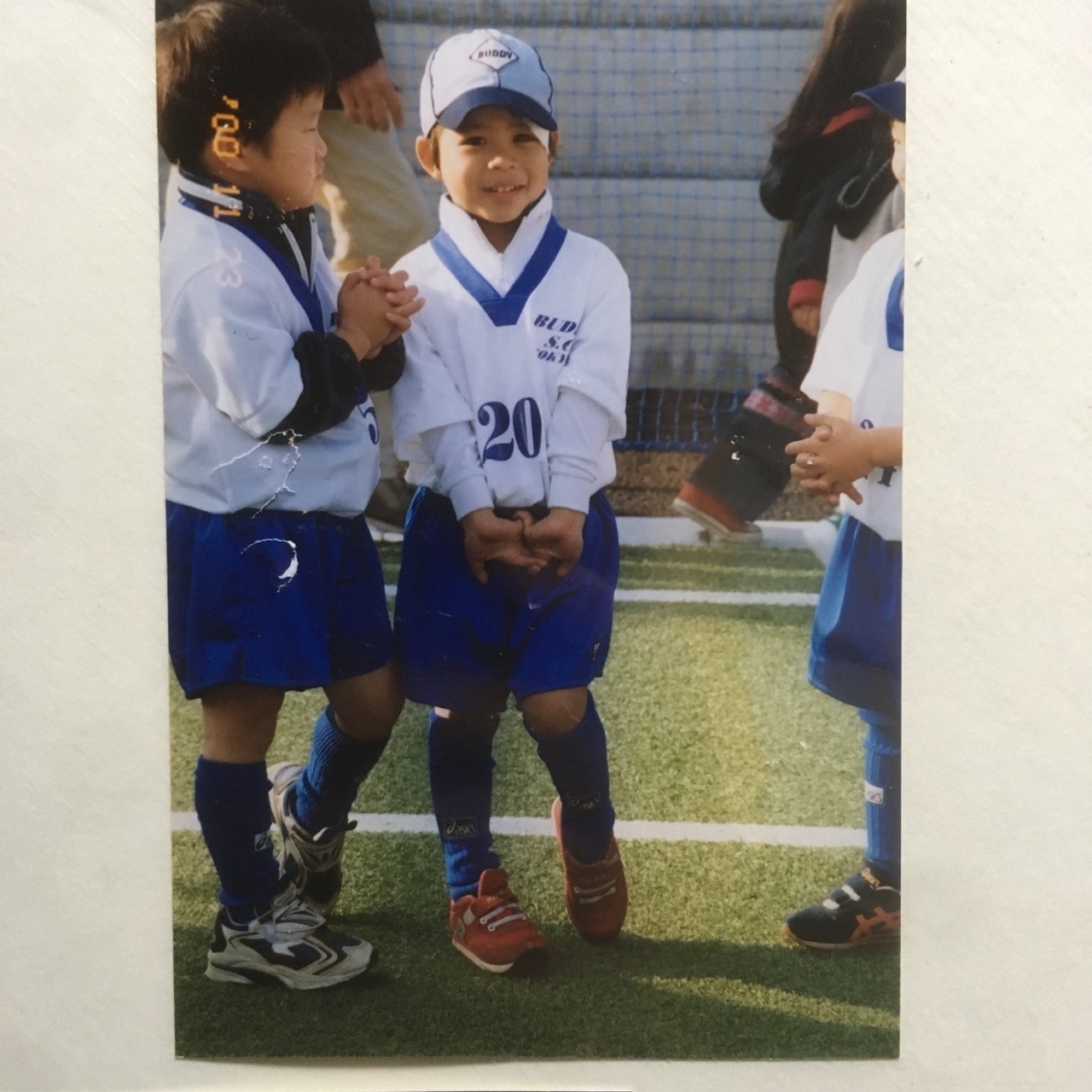 Elementary School (age 6~12)
During the time in elementary school, I used to take 12 or more different classes outside of school.
Gymnastics, football (soccer), karate, skiing, swimming, violin, piano, and English were the ones I had continued for more than 10 years since I was still in the Kindergarten.
Everyday after school, I used to go to one of the classes, or I would hang out with my friends, sometimes both. It was a busy yet full-filling lifestyle.
I showed outstanding aptitude for music and sports. Teachers often advised me that I could be professional one day.
Back then, my dream was always to become a professional football player, or an Olympic alpine skier. However I was never aware of what it really takes to achieve my vague dream.
At the same time, I started taking English proficiency tests (Ei-Ken). I passed the grade 3 without mistakes in all the categories. Thus I was awarded at the ceremony, being one of the few people in the country to have scored 100% in the test.
Amongst all the sports, musics and academics, "Tennis" was the last thing I started.
When I was 12,the last year of elementary school, my parents suggested me and my brother to start playing tennis since upper-class sport such as tennis could be advantageous in the future.
I was actually reluctant at the beginning and didn't enjoy much playing. I was only playing one hour per week.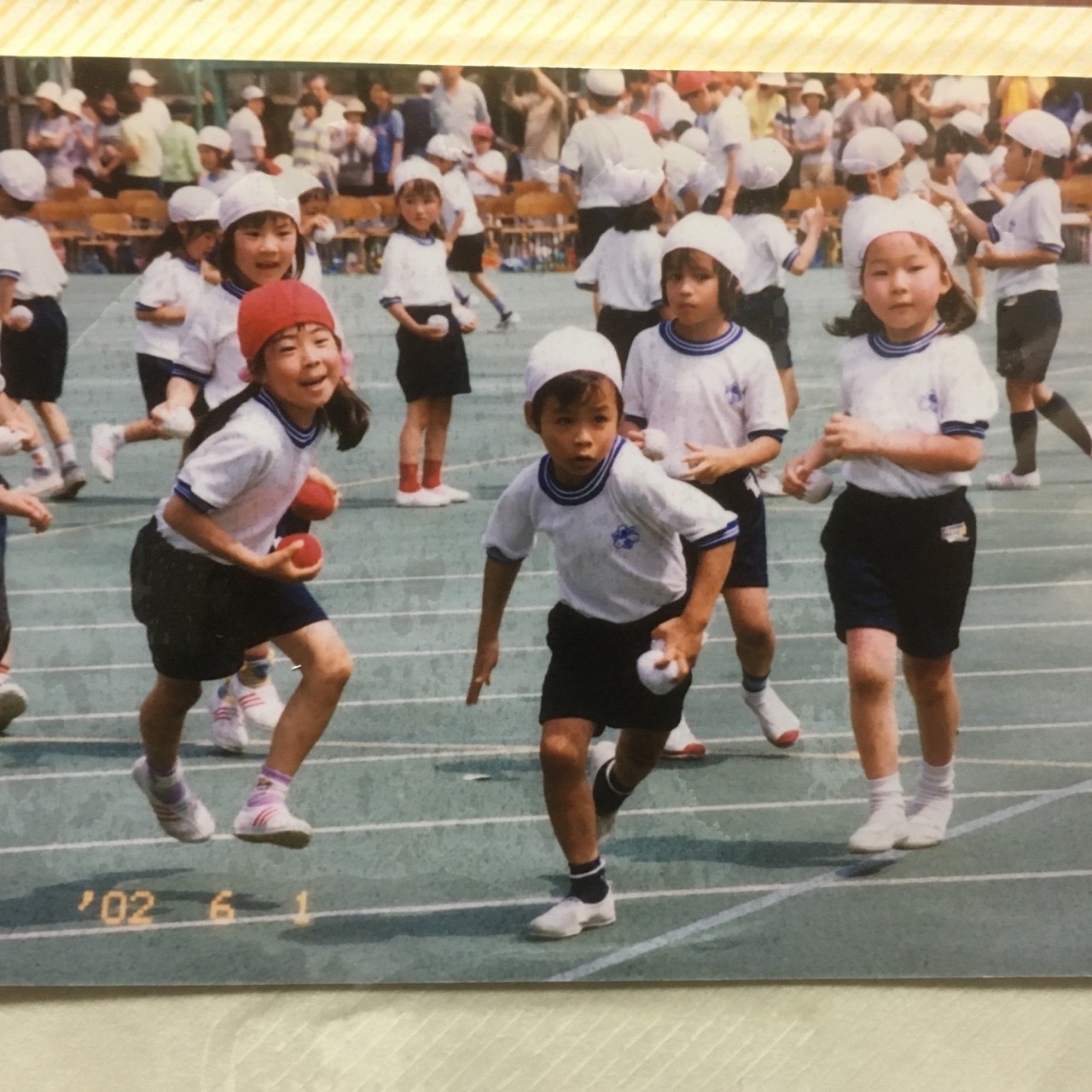 Junior High School (age 12~15)
I played tennis once a week for 3 years until when I was 14 years old.
I wasn't a fond of tennis back then. Playing only an hour per week was extremely little.
On the other had, I joined the football (soccer) team for the school. However, due to the tight schedule with my non-school classes, I often missed the training sessions for the football team.
As a result, the coach wouldn't let me play any matches for the team, and I started to lose passion for football.
I quit the team after the second year of Junior High School.
As much as my zeal for playing sports, I was diligent in academics as well. My grades were always one of the tops in the school.
When I was still a 13 year old boy, I managed to pass the Ei-ken (English proficiency test) grade 2, which is equivalent to the level of the high school graduates. This is something I am very proud of.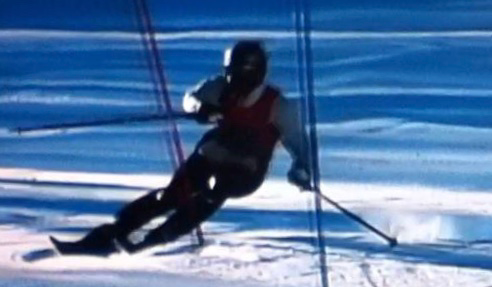 England Boarding school (age 14~17)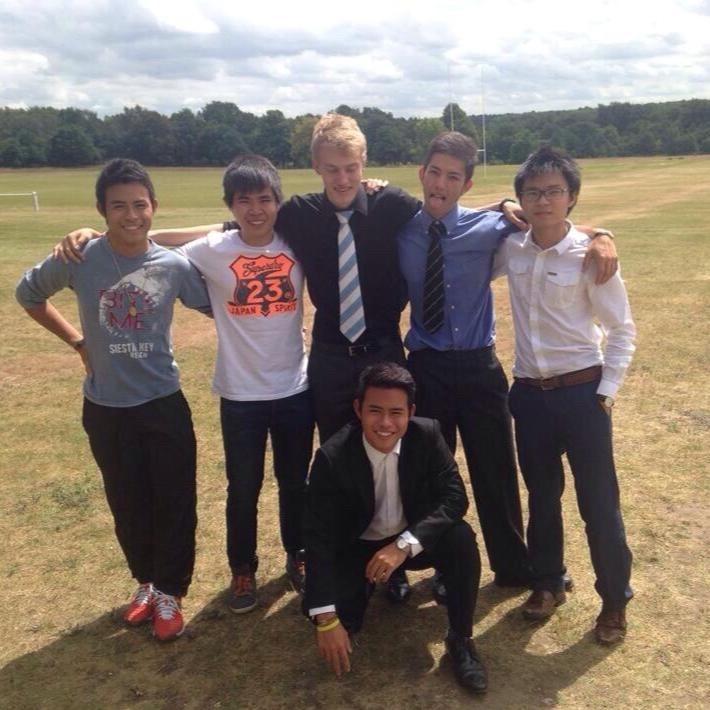 Studying abroad had always been a dream for me and for my parents.
With my mother's excruciating effort as well as a small academic scholarship, our dream finally came true in 2010.
We started a brand-new life in a public boarding school in England. We studied there for 3 years.
The first few weeks were ordeal. I suffered from extreme homesickness, language barrier and culture differences.
Everyday after school I would study with a dictionary in one hand, even when my friends were playing pool or video games in order to catch up to the standard, until when my English became passable.
I acclimated to the new environment pretty quickly because my friends were very nice to me.
I had to stop all the sports and lessons I had been doing in Japan apart from violin and piano swimming.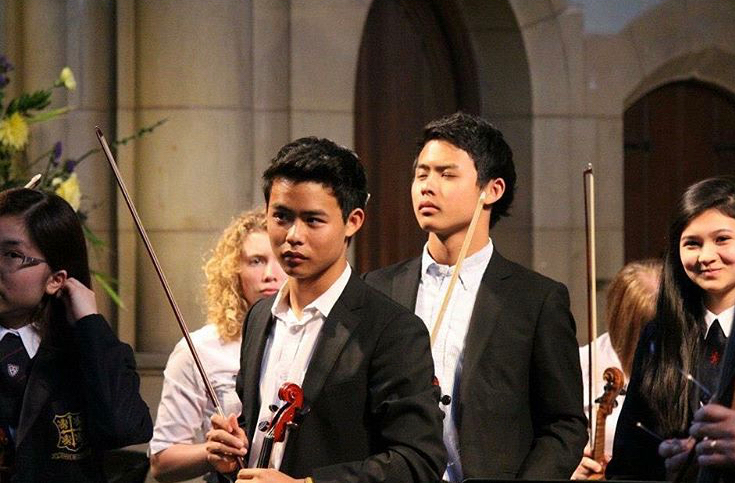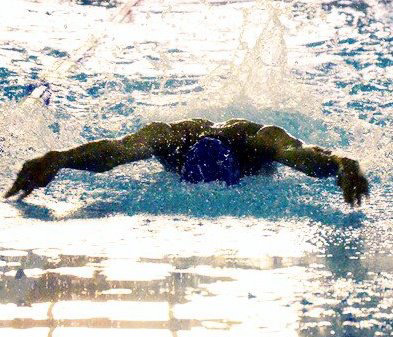 In England, they play different sports according to the term/semester. Rugby and field Hockey were compulsory for all students.
Third year after I first came to England, I had the opportunity to play tennis again. It was the summer term when I was 16 or 17 years old, and I played it for the first time in three years.
After such a long time without having played tennis, I promptly fell in love with the sensation of hitting the ball and genuinely fell in love with the game.
Amongst all the different sports I had played, I realized tennis was the one that makes me truly passionate, emotional, affectionate, happy and makes me want to be at the utmost.
Since I was a little kid, my dream has always been to become a professional athlete and to participate in the Olympic games. However, as I mentioned before, I had not been able to realize what it takes to pave the way for achieving it, and also I had not been able to choose a particular sport from many options I had.
There are no precedents in the past as far as I know, where a tennis player who started playing at 17 years old became a famous professional tennis player. However, I told myself that I wanted to be the first person.
When I knew that I was determined and committed 100%, I immediately made my first move.
During the two weeks holiday, I flew all the way from England to Florida in the United states to join a weekly tennis program in one of the most prestigious tennis academy called IMG academy.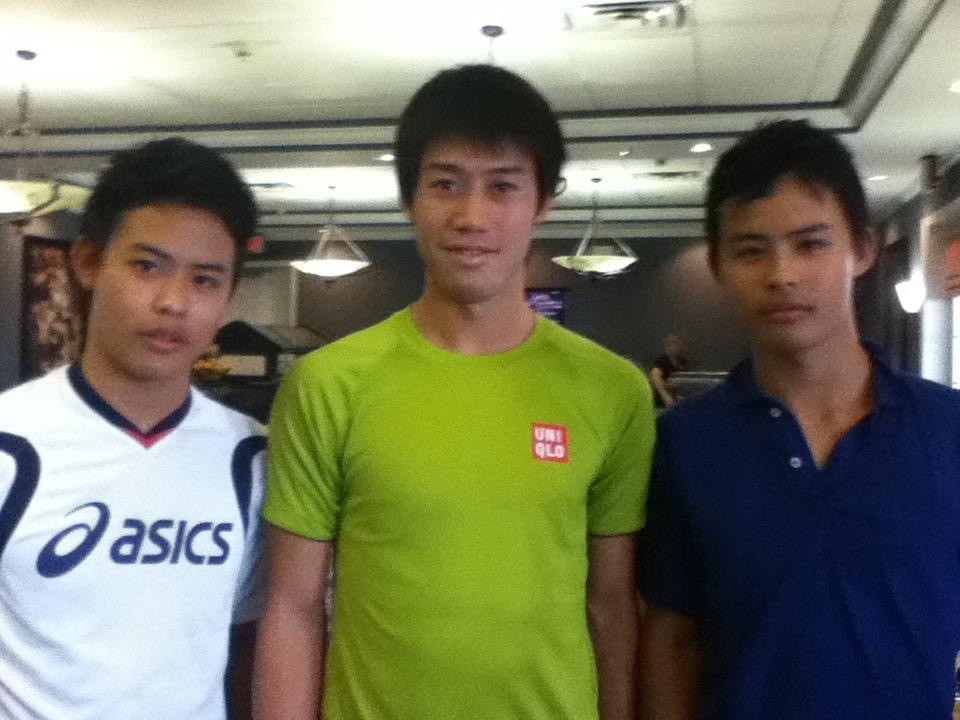 After the two weeks of intense training in IMG academy, I came back to England and started to Work Hard. I woke up early in the morning to practice with my brother before school almost everyday.
We didn't have any coaches, so we practiced by our selves. I analyzed and worked on my techniques by comparing mine with the pros. I watched tons of professional matches on YouTube to understand more about the game.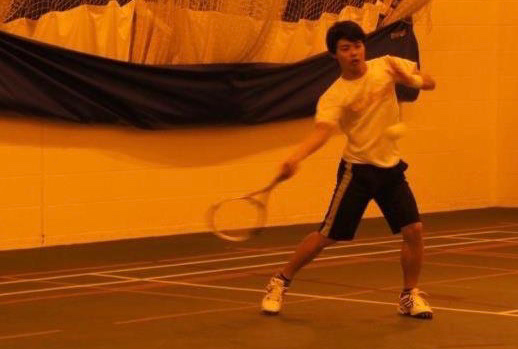 We then realized, if we really wanted to become a professional tennis player, we didn't have time to waste.
We decided to move to the IMG Academy in Florida to play tennis in a much better environment as well as to finish the last year of our high school education.
United States (age 17-19)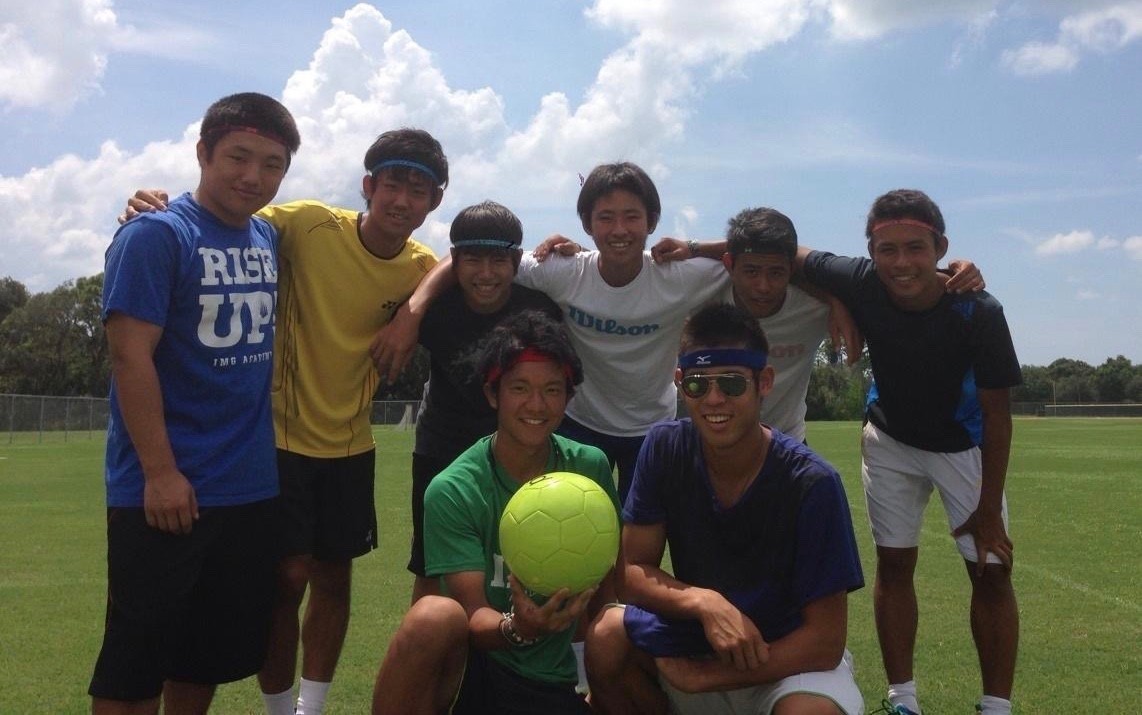 In the IMG academy, there were 3 groups according to the level. I was put in the lowest group.
Of course it was reasonable to be put in the lowest group since I was almost a beginner and the experience I had was very scarce, however it disappointed me and made me want to endeavor even harder.
Since then, I practiced with my brother outside of the practice times as much as we could. And at the end of the year, I ended up being the best player in the group I was in.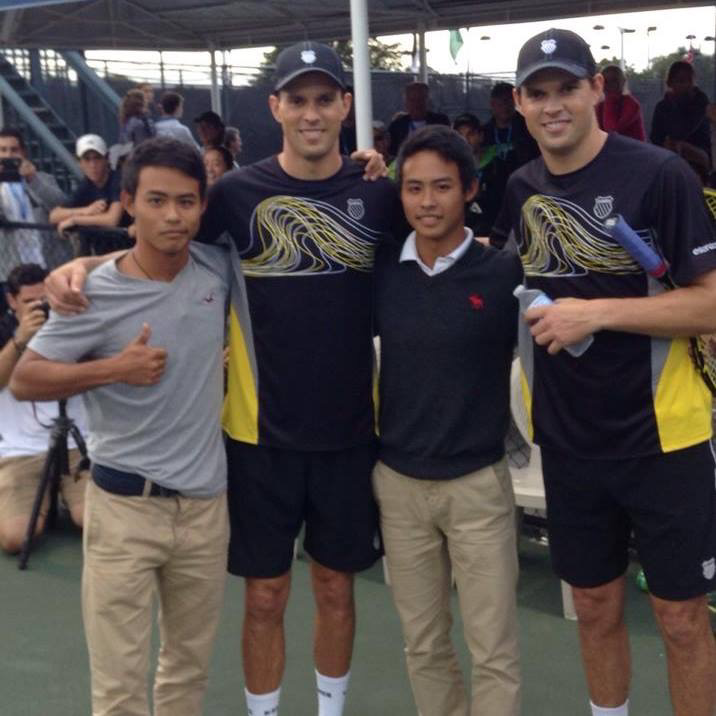 On the other hand, the decision for university/college enrollment had to be made as soon as we started at the IMG academy.
To be honest, I'd always aspired to go to Harvard or Yale university, however I had to resign that dream for the lack of SAT score and the level of tennis.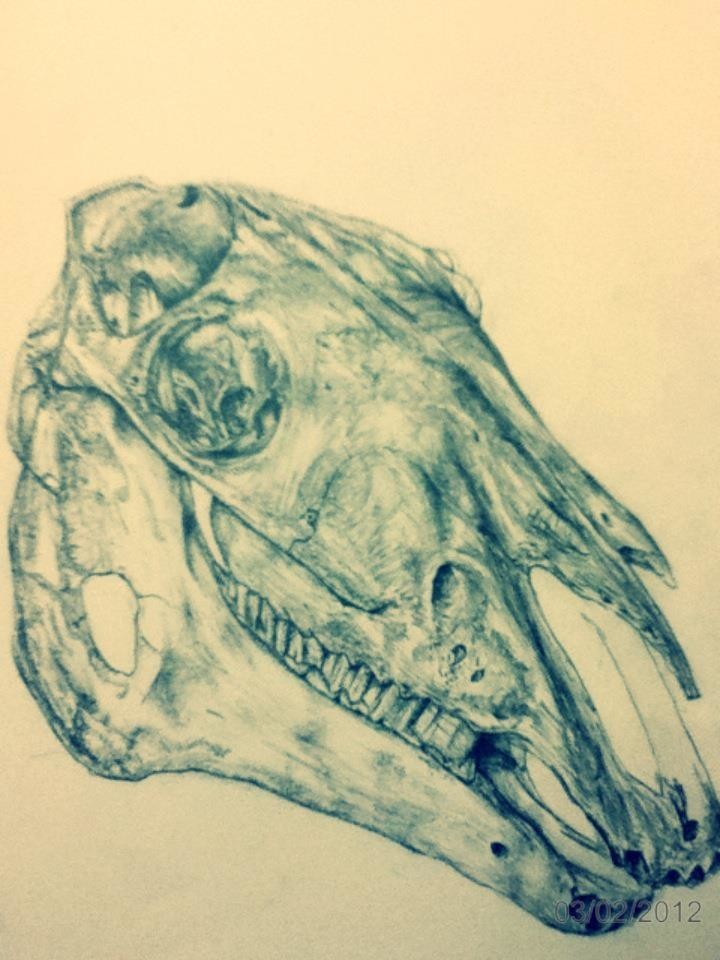 I also was a fond of art, and I was always commended for my flair, especially in drawings and paintings. I was not able to find other things I wanted to study in college, so I enrolled in a liberal Art School.
The school was a division 3 school where the academics take precedence over sports. Although I joined the tennis team there, the balance between tennis and academics was so difficult to have that I barely had time to focus on tennis.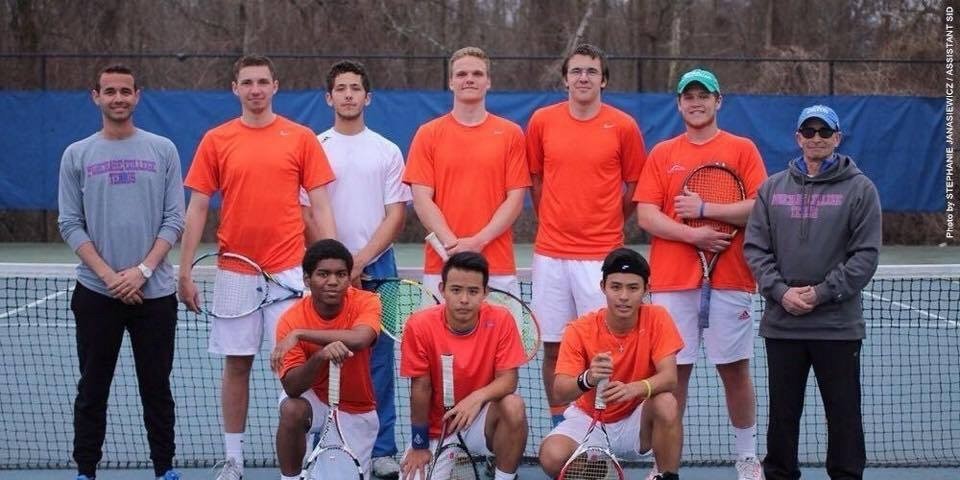 In winter, accumulated snow prevented us from practicing on court, and we were only able to practice once a week indoors.
I started to realize that I was deviated from the path to my dream, and at the same time acknowledged that I was resolute in my determination for becoming a tennis player.
I withdrew from college after the freshman year,and moved to a Sanchez Casal academy in Barcelona, Spain.
Spain (age 19~)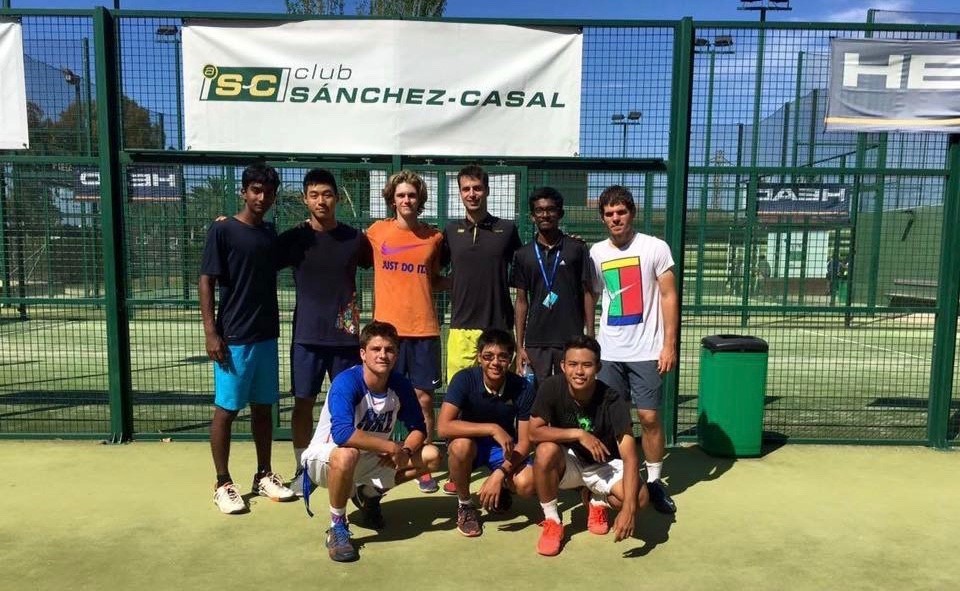 I trained at Sanchez-Casal Academy for a year.
My friends and practice partners were mainly younger guys who were also trying to become a professional tennis player.
Although they were younger, they had much more experience than I did. I kept losing many matches. It was a tough and challenging year for me mentally.
Even though I only had approximately two years of experience, my level of tennis was almost equivalent to that of players with 8-10 years of experience.
After I finished the year at Sanchez-Casal, I trained at 4slam tennis academy for 3 months.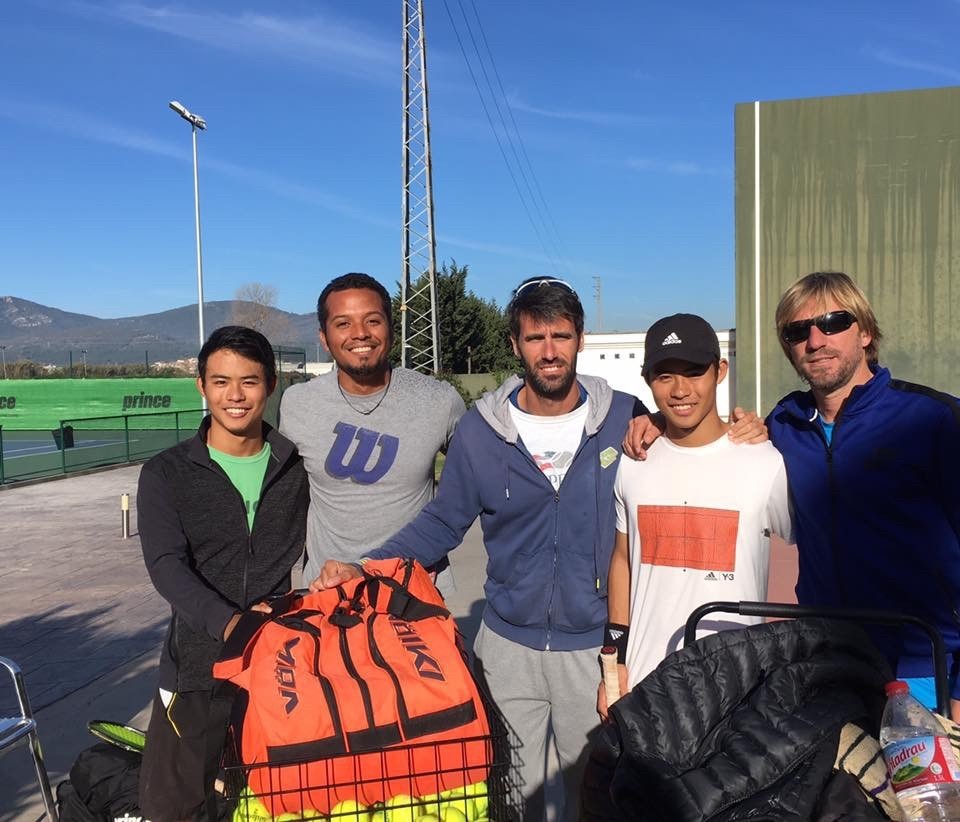 In the meanwhile, one of the coaches from Sanchez-Casal approached me and my brother and offered us a contract to start training privately with him.
As a result of deliberation with our parents as well, we accepted the offer and started training privately.
In the second year, we moved to Cordoba, Argentina for 3 months and practiced and played tournaments there.
However despite the contract, our coach barely mixed the practice with different players. Furthermore, we virtually never played tournaments during the two years (except for the ones in Cordoba). Therefore everyday was the same repeated routine and I started to lose motivation.
Me and my brother were always in a feud playing each other everyday. Playing against your family member, especially a close twin brother, is a very complicated and stressful for a lot of reasons.
First year we improved drastically. However from second year, it was manifest that the quality and atmosphere of our practice had aggravated, and our motivation and enthusiasm were ebbing away.
I almost lost the purpose of playing tennis and questioned myself multiple times, "why am I even playing tennis?"
In the midst of the harrowing moments, we thought we had to do something to make a change ourselves in order to escape from the rut we fell into.
At the beginning of the third year, we terminated the contract with our coach.
Of course we had a wonderful experience with him and we are very thankful for everything we learnt.
Firing him who had been with us everyday for two years, was not easy at all. It was a really anguishing moment conferring with him about it.
Now (age 23)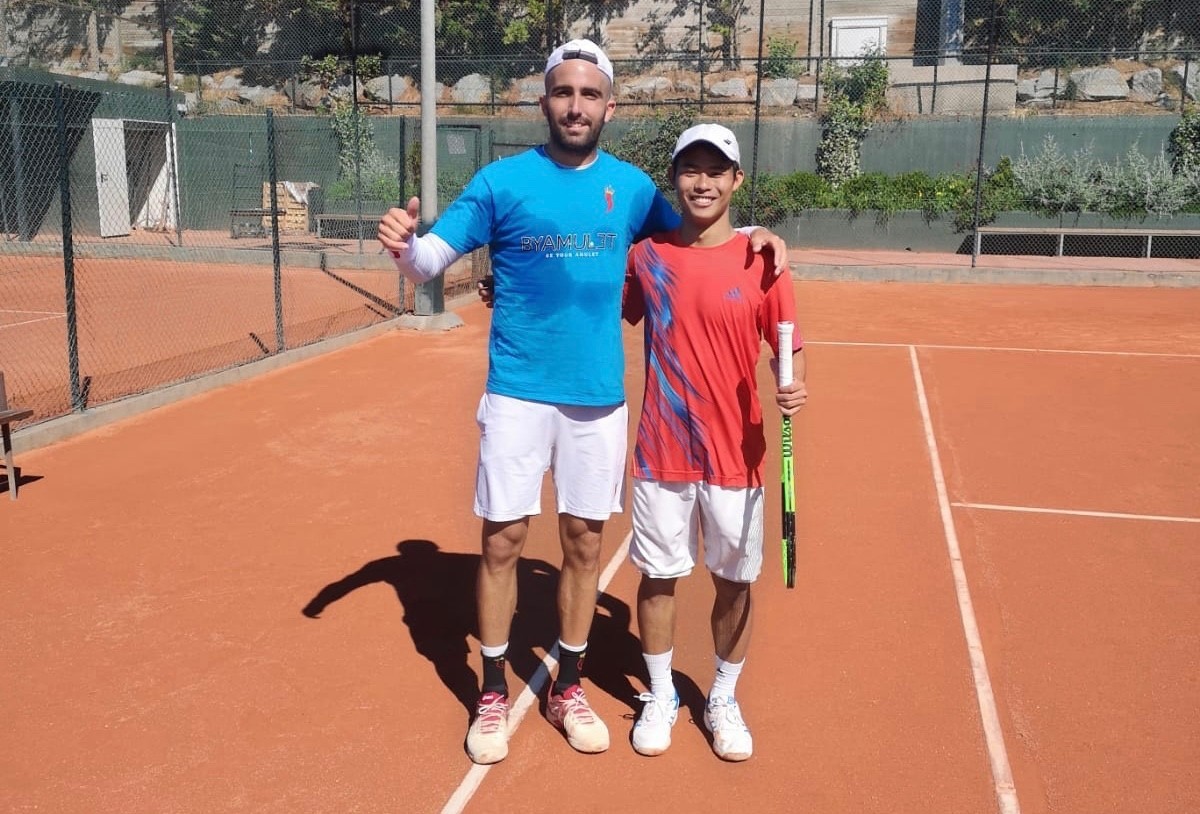 With connections I had, I managed to find an awesome group called GRTennis in Barcelona, comprised of Pere Riba (former ATP ranking 65) as the director, and other well-experienced competent coaches.
We started at the beginning of May and it's been less than 3 months but I have improved a lot rapidly. I am very satisfied with the current environment and I am excited about my future.
My ultimate objective is to win a grand-slam match on center court.
I acknowledge that it's a very difficult goal and it may seem reckless, but I am going to keep believing in myself that I will achieve it one day. If I don't, never mind.
I am and always will strive everyday to become closer to my dream day by day.
At the End
Even though I am still not fully fledged, I strongly hope that my life can affect and inspire others.
In addition, all your support gives me a huge courage to keep going forward.
Thank you for all the support!
Please Like and Donate below if this blog inspired you in any way.
Summary
I was born as an **older twin brother **in Tokyo, in 1996.
I went to a Sports kindergarten where the students were educated through sports. I did skiing, football, gymnastics and so on.
In my elementary school, I used to do go to more than 10 different classes after school everyday.
I started playing tennis when I was 12 years old, for 3 years one hour per week, until I moved to England.
I started studying in England when I was 14. I played rugby, hockey and other sports, but I didn't play tennis at all then. I ended up studying in England for 3 years.
When I had the opportunity to play tennis again in England, I immediately fell in love with it **and made the decision to become a **professional tennis player.
It was a late decision as I was 17 years old at the time, however I was resolute in my determination and decided to study and play tennis at IMG academy in Florida to finish the last year of high school.
After having graduated from high school, I enrolled in an Art college in New York.
I joined the tennis team there but scarcely had time to practice and focus on tennis. I realized that I need to spend more time on court in a better environment, so I withdrew from college and moved to Barcelona to a prestigious tennis academy called Sanchez-Casal.
Second year in Barcelona, my brother and I started training with a **private coach **from the academy.
We continued for two years,however training only with my brother did not work out well in many ways. Everyday practice became stagnant and my tennis didn't improve much.
Therefore we quit and started training with a new group in real club polo.
Now I've been training with them for 2 months, and my tennis has improved dramatically in the short period of time.
Thank you for reading until the end!!
この記事が気に入ったら、サポートをしてみませんか?気軽にクリエイターを支援できます。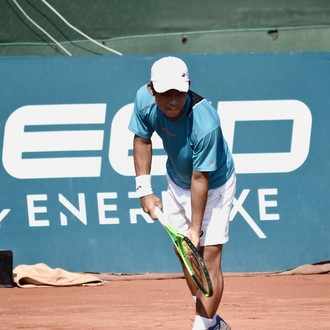 バルセロナ在住, 現在23歳。17歳でテニスを始め、前代未聞遅咲きのプロとしてグランドスラムに出場する、無謀と思われる夢を叶え、世の中に希望と勇気を与えるのが僕の目標です。そんな大きな夢に向かって日々チャレンジしています。応援宜しくお願いします!!インスタ@taimutomita